Pictures of Calum, his travels, and adventures, and various assortments.
What do you want to look at today(tm)?
Calum's early years See him before he got old, bitter and cynical.
Dirty scruffy techies from Circle?. See the most mottley looking bunch ever to run large websites
Russian girls? (Experience, and webserver log files shows that this is where most people go.)
Christmas and New Year 2002
Photos I've taken with my nice new digital SLR
Travels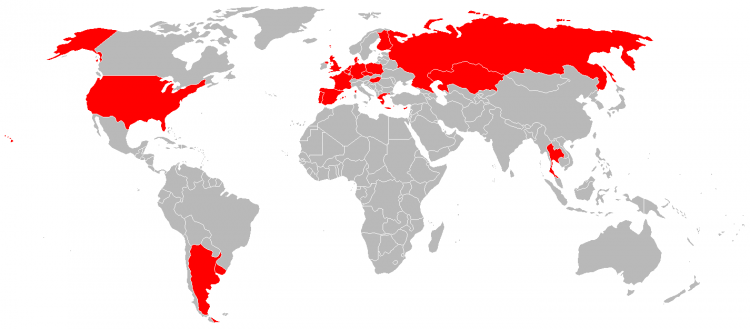 2001
Russia: Moscow and Vladivostok Feb 2001
2002
Kazakhstan and Moscow July 2002
2003
Russia: Moscow and St Petersburg August 2003
Argentina: Buenos Aires and Cordoba December 2003 to January 2004
France: Chamonix, April 2004
Spain: Bilbao and Santander, May 2004
Denmark: Copenhagen, June 2004
Amsterdam, October 2004
Spain: Sierra Nevadas, December 2004
France: Paris, April 2005
Germany: Berlin, April 2005
Argentina: Buenos Aires and Entre Rios, December 2005

Netherlands: Amsterdam, February 2007
Slovakia: Bratislava, April 2007

Czech Republic: Prague, February 2008
Netherlands: Utrecht, March 2008

Argentina: Buenos Aires, January 2010
Spain, July 2010
New York, November 2010

Belgium: Brugge, June 2011
Cyprus, October 2011

Finland: Helsinki, January 2012
Thailand, December 2012

Netherlands: Amsterdam, February 2016
Edinburgh, March 2016
Portugal: Lisbon, July 2016

( To find out how many roubles, or Argentine pesos there are in your currency right now, you can use this excellent service from xe.com. )
I personally have always had a great time in Russia every time I have gone. I stumbled across a webpage detailing someone elses visit to St Petersburg, where it seems like he grumbles about everything from the moment he leaves his country. (Admittedly he did seem to have a problem with a hotel room. I wonder how he went about resolving it?) Calling it the "Evil Empire" seems to show that he is in some kind of strange mindset. He also seemed to only eat KFC and drink Pepsi. He didn't like the Summer Gardens. The fountain wasn't impressive enough for him. Surely when you go abroad you want it to be different? You want to try their foods, their drinks, experience life as they experience it, enjoy the differences? Or is it only me?
Read his trip to St Petersburg, and then read mine. I wonder why I enjoyed it more?
This Dutch guy seemed to have really enjoyed himself too. It's a really well-written account, with good pics, and sound clips too.